Portable Cabins For Sale In Nigeria
We have premium portable cabins for sale.

Our company manufactures high quality, durable portacabins for sale.

These portable cabins are manufactured at our factory in Lagos Nigeria and delivered to customers anywhere in Nigeria.

We have two options for our customers:

Option #1: Standard portacabins

Option #2: Custom portacabins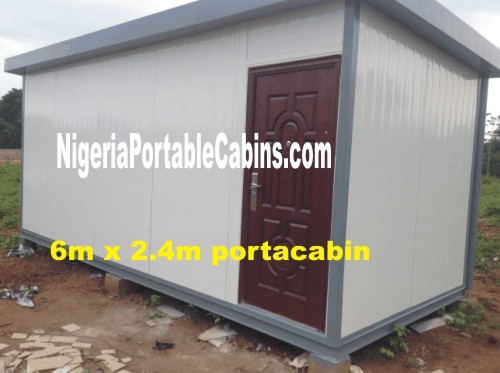 Standard Portacabins For Sale

Standard portacabins are portable cabins that have standard dimensions of length and width.

Below are the standard dimensions of length and width:

Standard Length:
Standard length #1: 6m (equivalent to 20ft)

Standard length #2: 9m (equivalent to 30ft)

Standard length #3: 12m (equivalent to 40ft)

Standard Width:
Standard Width #1: 2.4m (equivalent to 8ft)

Standard Width #2: 3m (equivalent to 10ft)

Standard Width #3: 3.6m (equivalent to 12ft)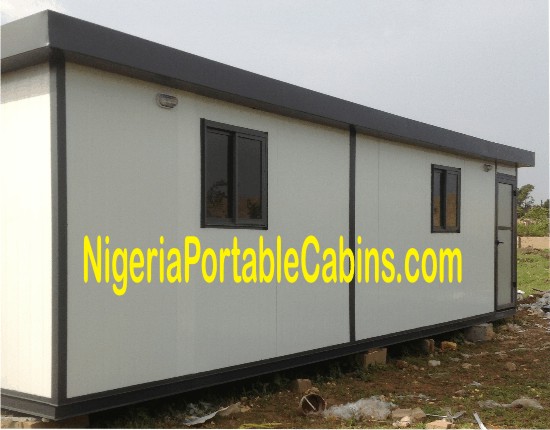 Custom Built Portable Cabins For Sale
The second option of portable cabins available for sale are portacabins with custom dimensions. That is, portacabins with length and width as specified by the customer.

For example, a customer may wish to buy a 7m long by 5m wide portacabin or a 20m long by 4m wide portacabin.

On the other hand, another customer may prefer to buy a 34m long by 10.2m wide portacabin built as an office complex with several offices and rest rooms.

Bottom line.

Customer requirements vary from customer to customer. And our portable cabins manufacture service caters for all categories of customers.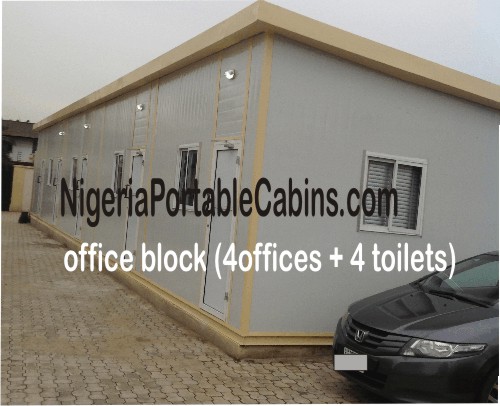 So, if you wish to buy one of our standard dimensions portable cabins, you're welcome to do so.

On the other hand, if you're building an office block or an office complex and wish to order a specific dimension of portacabin that suit your needs, we will also manufacture to your specific needs.

Ready to buy the specific portacabins you want?
Call Samson Itoje on 07086459367 or 08057912607
Chat With Samson Itoje on WhatsApp: Click HERE to chat with our CEO, Samson Itoje, on WhatsApp

Alternatively, you can fill the form below to request a quote and send us an email.

Back To Nigeria Portable Cabins Home Page From Portable Cabins For Sale Page