Free Affiliate Program Nigeria - Best Portable Cabin Business Opportunity
Become A Marketing Partner. Make Money Working Part-Time Or Full Time.
NO Limits!
We offer a free affiliate program for residents of Nigeria, Africa and the world.
Our associate program (or partner program) is a business opportunity that enable participants to earn commission on sales they refer to our company.
You can become one of our marketing partners anywhere you live in Nigeria and anywhere you live in the world.

The process is pretty simple and straight forward. Just follow the steps below.
1. Read through this website to understand our portable cabin manufacturing and steel building business
2. View pictures of completed projects to see exactly how our portacabins look like
NOTE: The link above opens a new window

3. Draw up your marketing plan. Determine the target market for our products and people you know (or organizations you know) who might need our portable cabins and steel buildings.
4. Contact these organizations and secure their interest.
5. Refer the potential customers to us by filling the customer referrer form at the bottom of this page

Affiliate Program Question 1: What Happens After You Refer A Potential
Customer To Us?
Most likely you're wondering: "What happens after I refer a customer to you?"
When you refer a customer to us using the form below, we immediately call the customer to ascertain the exact type of portable cabin or steel building the customer wants. Then we send the customer our price list and product catalogue.
Remember that we also build to any size or specifications the customer wants.
Some potential customers already have a layout plan of the office building, employee accommodation, warehouse, factory, clinic or other type of steel building they wish to build. In this case, we simply send them our corporate email address after our initial discussion with them and they forward the building plan to us.
Thereafter we send them a quote based on the specifications shown on the building plan they sent to us.
We commence manufacture of the portable building once the customer pays the mobilization fee.
NOTE: We also send a quote to the potential customer based on our discussions with him / her even if he / she does not have a layout plan.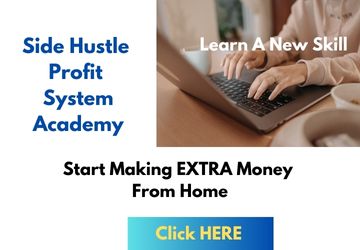 Want The Portable Cabin Catalogue
Delivered To You Right Now?

Simply enter your email in the box below and click subscribe

Associate Program Question 2: Do You Need To Follow Up With The Potential
Customer?
Most associates or marketing partners wonder, "Do I need to do anything else after I have referred the potential customer to you?"
Well, marketing experts say that "the sale is in the follow up". That means that sales people who follow up on potential customers tend to make more sales than those who do not.
Consequently, we encourage all participants of our affiliate program to follow up on potential customers whom you have introduced our products to in order to answer their questions and get them to make the purchase.
Remember . . . you earn commission only when the prospects you refer to us buy from us.
Bottom line.
We pay our affiliates or marketing partners commission on the actual purchases by customers they send to us. This means that if you refer many potential customers to us but none of them buy from us, you earn nothing.
We pay commission to affiliates on actual purchases from us by prospects they refer to us.

Marketing Partner Question 3: How Much Do You Pay As Commission?
Our free affiliate program or associate program commission pay out is 5 percent of the project amount.
This means that if you refer a customer to us who purchases an insulated steel building valued at one hundred million Naira (=N=100 million), your commission on the project will be =N=5 million.
If you refer a customer who buys a portable cabin valued at ten million Naira (=N=10 million), your commission will be =N=500,000.
Business Opportunity Question 4: What Range of Products Do You Sell?
We manufacture and sell all kinds of insulated steel buildings.
Our range of portable steel buildings include:
1. Portable cabins of all sizes
2. Prefab offices
3. Employee accommodation
4. Prefab homes
5. Insulated kiosks
6. Telecom shelters
7. Steel warehouses
8. Steel factory
9. Hostel accommodation
10. Events hall
11. Office buildings
12. School buildings
13. Hospitals & clinics
14. Office Blocks
15. Estates
16. Employee camps

. . . and all kinds of insulated and non-insulated steel buildings.

Affiliate Program Question 5: Where Do I Find Potential Customers?
There are hundreds of potential customers all over Nigeria and Africa who need our products and they are yearning to find a reliable manufacturer who can deliver customised portable cabins and steel buildings to meet their specific needs.
The good news is . . . we are just the right portable cabins and steel buildings manufacturer that these potential customers are searching for. We manufacture to customers' requirements and deliver on time and in full.
Therefore, when you join our Nigeria affiliate program you can be rest assured that you're partnering with a solid company that always deliver on its commitments.
But wait.
How do you find these potential customers?
As discussed above, members of our Nigeria affiliate program can find potential customers by approaching individuals and organizations to determine those who need our products. And then refer them to us by filling their information in the form below.
The second way you can find potential customers is by looking for them online.
Where do you find these potential customers online?
You can find them in . . .
(a) Message boards or forums
(b) Social media like Facebook, Twitter etc and
(C) Other busy websites online
How do you proceed to get potential customers online?

You simply advertise the products online in busy forums that command a lot of traffic as well as in Facebook, Twitter and other social networks online.
The third promotion strategy is to advertise the products through Google advertising media called Google Adwords.
When people see your ads and contact you, you simply request for their names, email address and phone numbers and tell them the sales manager will get in touch with them to discuss their requirements. Then rush back to this page and send their details to us using the form below.
NOTE: Please BOOKMARK this page so you can quickly reach the form and send the details to us.

Question 6: What Marketing Tool Can Help You Close Deals Better?
When you talk to people about our products, they will usually ask to see pictures of previous work done.
If they are ready to make a purchase and they are satisfied with what they see, they are more likely to proceed with the purchase.
Guess what.
We have produced a handy product flyer / catalogue you can show to potential customers and help them make up their mind to do business with us.
Remember . . . the more deals you close, the more money you make from our partner program.
Therefore, we recommend that you do the following:
1. Call us on 07086459367 or 08033290430 to order at least 50 copies of the product flyer
2. Target 50 companies (and high net worth individuals) in the city where you live and book a meeting with someone in purchasing department
3. Discuss our product offering with the company's representative and offer them a copy of the product catalogue
4. Send us the names of the companies and the name and contact phone numbers of the person with whom you spoke
NOTE 1: One of our customer service personnel will speak to the company reps you send to us. We will let you know if anyone makes a purchase. And you will get the commission due when they buy from us.
NOTE 2: Over 90 percent of our customers are companies. So, your focus should be more on large size companies who can afford to pay for our portable cabins. Of course, you can also speak to high net worth individuals who have the means to pay for our portacabins and steel buildings.
NOTE 3: 50 copies of the product flyer is =N=15,000. We will send the flyer to you through courier service anywhere you live in Nigeria. The price includes the cost of the courier service.
NOTE 4: Purchasing the product flyer is completely OPTIONAL. Our affiliate program is free to join. You do not need to buy the product flyer or pay any money to become one of our marketing partners.

Affiliate Program Question 7: When Will My Commission Be Paid?
It is important that you understand how our payment system works even before you start promoting our products.
Let's start with how our customers pay for our product.
Our customers pay for our product using a 60-30-10 payment method.
This means that . . .
(a) Customers pay 60 percent of the value of the transaction before we start construction.
(b) Then additional 30 percent of the transaction amount half-way into the project. That is, when we have built the portable cabin or steel structure half-complete. And
(c) Pay the final 10 percent of the value of the transaction after we complete the project
We offer this method of payment for our customers because most times we manufacture to customer order or according to the specifications of the customer.
This simply means the size of the portacabin most customers want is not available on ground because customer requirements vary widely. 
Therefore, most times, we have to manufacture from scratch as per customer requirements.
This method of receiving payments in bits from customers also has an impact on the way we pay our affiliate program commission.
Remember . . . we pay our affiliates (or sales and marketing partners) 4 percent of the value of the building project they refer to us.
How is the 5 percent affiliate commission paid out?
When the customer you refer to us pay the mobilization fee of 60 percent of the value of the transaction, we pay you 2.5 percent of the transaction value.
When the customer makes the next payment of 30 percent of the value of the transaction, we pay you the balance 2.5 percent of your commission.
NOTE 5: There likely will be instances when the customer you send to us buys one or more of the standard portacabins we have on ground. In this particular scenario, the customer will pay 100 percent of the value of the item before we ship it to the customer. And you will get your 5 percent affiliate program commission paid at once.
NOTE 6: Most projects we do are completed within two to four weeks. This means that if you send us a customer, you're likely to get paid all your commission within 30 days from the date the customer you referred pays the mobilization fee, which is 60 percent of the value of the transaction.
NOTE 7: Withholding tax applies to our affiliate program commission payments. And this is dependent on the prevailing rate at the time of the transaction. This is a government requirement.

The Best Affiliate Program In Nigeria! NO Registration Required! NO Fees Required!

FREE To Join!
The beauty of our portable cabin affiliate program (or partner program) is that it is FREE to join business opportunity.
NO entry fees required
NO monthly autoship required like most home business opportunities available in Nigeria
NO long, winding and tricky membership terms and conditions
NO confusing registration procedures
You simply send customers and get paid commission on purchases by those customers. Period.
Please fill the form below to send us potential customers interested in purchasing our portable cabins or any of our steel buildings.
WARNING: Please ensure you send only names of people you have personally spoken with to us and remember to tell them that the customer service personnel will call them to take their order. This eliminates suspicion or embarrassment when we call them. More importantly, DO NOT spam. Spammers will be deleted from our partner program.
Affiliate Support Group: Join the Portacabin Affiliate support group on WhatsApp to get answers to all your questions and guide you to financial success with this business opportunity. Simply send the following message to the admin: Please add me to the portacabin affiliate group on whatsapp. My name is . . . . My whatsapp number is . . . . Send the message to +2348033290430
Online Business Affiliate Program
Back To Nigeria Portable Cabins Home Page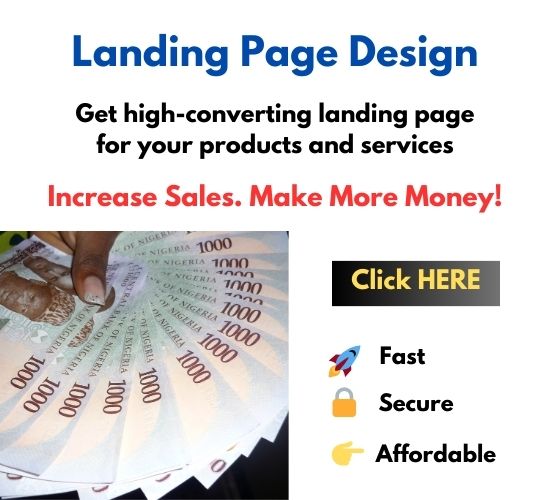 Want The Portable Cabin Catalogue
Delivered To You Right Now?

Simply enter your email in the box below and click subscribe

Return From Portable Cabin Pictures Nigeria To Nigeria Portable Cabins Home Page
Subscribe To The Prefab Building Magazine For Regular Updates